LAST WEEK PHASE ONE - WEEK 19
PROMOTION/RELEGATION WILL TAKE PLACE AFTER

- WEEK 19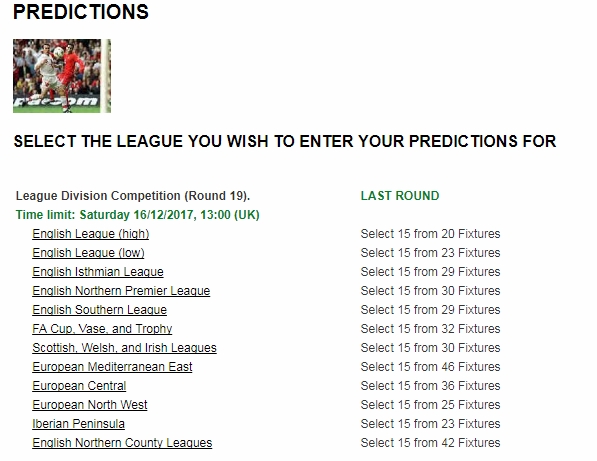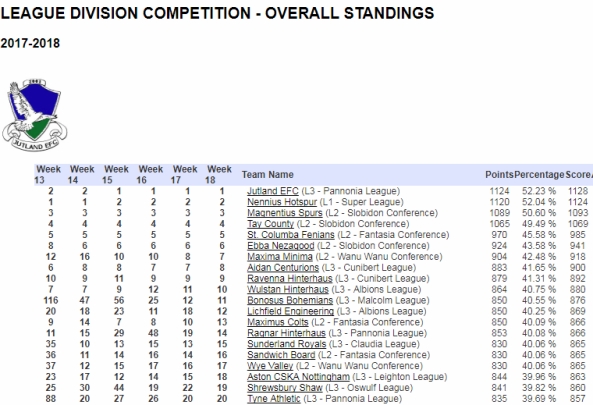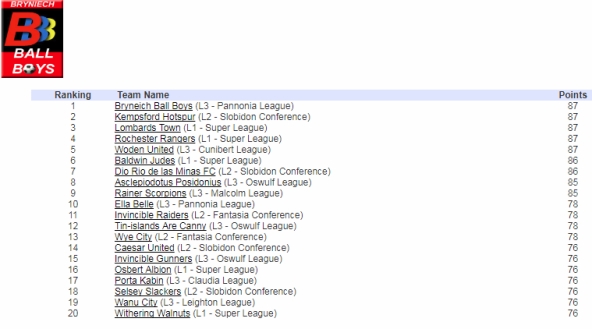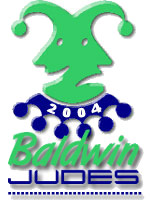 SUPER LEAGUE
- Baldwin Judes are tipped to win. Osbert Albion have the best Goal Difference but can only win the League if they beat Oswulf Town in the final week of the Phase and Baldwin Judes are beaten by Willy Joy.

We will take a break at Christmas but will list PHASE TWO - WEEK ONE Predictionsearly for 06/01/2018



AS USUAL - JUTLAND EFC - BEST OF WEEK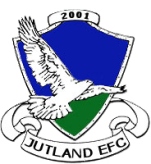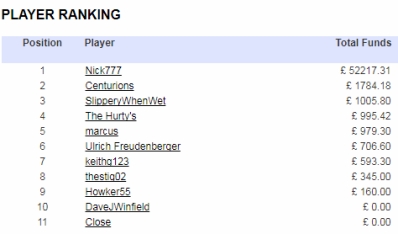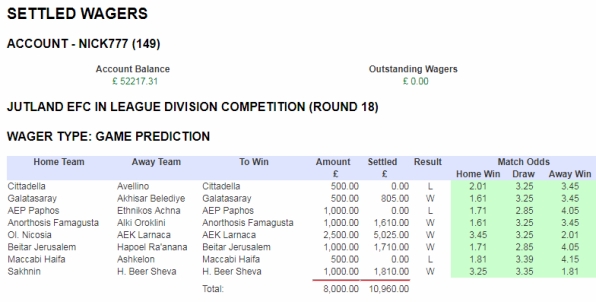 LEAGUE CUP

DOWN TO THE LAST 64 - FIRST LEG THIS WEEK - WEEK 19
DOMINION CUP

Entry into the Dominion Cup is gained by becoming one of the top four teams from the Fantasia Dominion, or one of the top two from Slobidon and Wanu Wanu Dominions via Knock out Comp as per Game Page.
Qualifiers
| Bonosus Brady Bulldogs | Bonosus Bohemians | Winandermere So | Withering Walnuts |
| --- | --- | --- | --- |
| Jutland EFC | Maximus Optimus | Alban Angels | Rainer Lane 3 |
| --- | --- | --- | --- |
---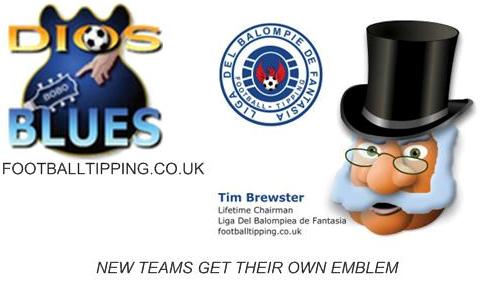 ---